Product Info
Original Rio Price List

(530.3 KB)

Original Rio Plastics Program

(126.0 KB)

Original Rio Sell Sheet

(764.4 KB)

Original Rio Environmental Data Sheet

(24.6 KB)

Feature Spotlight: ARC Technology

(628.0 KB)

Feature Spotlight: Lumin & Rio Tablets

(782.4 KB)

Project Spotlight: O.C. School of the Arts

(858.5 KB)

Original Rio AutoCad 2D Files

(3.2 MB)

Original Rio AutoCad 3D Files

(17.2 MB)

Original Rio Revit Files

(28.6 MB)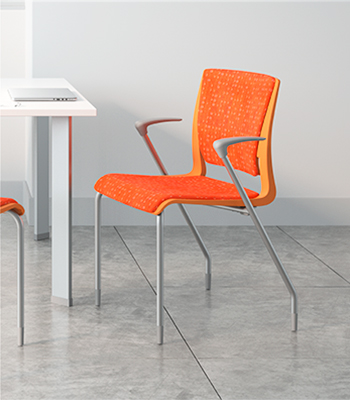 Rio multipurpose chair, carotene shell, SitOnIt Seating Panorama Sedona

You had me at Flexback
Vibrant colors, innovative flexing back, and a light weight model for any setting.

4-leg multipurpose stacking chair
24" counter and 30" bar stools
Light task chair and task stool

ARC Technology® (Active Rebound Control)

17 plastic shell colors

2 frame finishes with matching arm pads
Left or right folding tablet arm in black or fog
Built-in pull handle & clean-out space

Stacks 4 on floor, 8 on the optional cart (varies by model)

300 lbs. weight capacity

Lifetime Warranty

1,000's of textiles ship in 2, 5 or 10 days
The last day to place an order for the Original Rio is May 12, 2017. For questions regarding Original Rio orders, please contact our Customer Experience team at

(888) 274-8664

.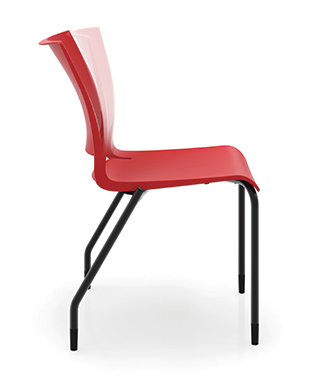 ARC Technology®
The single piece polymer shell features SitOnIt Seating ARC Technology® (Active Rebound Control). A unique insert enables the chair to flex based on the amount of weight pressed against it (weight assisted recline).
The flexor insert – hidden inside the back base – is made from polyoxymethylene (POM). POM is an engineering thermoplastic used in precision parts requiring high stiffness, low friction and excellent dimensional stability. The material is widely used in the automotive and consumer electronics industry. The flexor is securely bolted to the seat frame to endure punishing daily use, yet return to its original shape without fail.