PRODUCT INFO
InFlex Brochure

(3.6 MB)

InFlex Price List

(856.6 KB)

InFlex Finish Program

(188.1 KB)

InFlex Sell Sheet

(504.2 KB)

Environmental Data Sheets

(38.9 KB)

Plastics Program

(102.8 KB)

Feature Spotlight: InFlex

(674.8 KB)

InFlex AutoCad 2D Files

(1.2 MB)

InFlex AutoCad 3D Files

(11.7 MB)

InFlex Revit Files

(61.2 MB)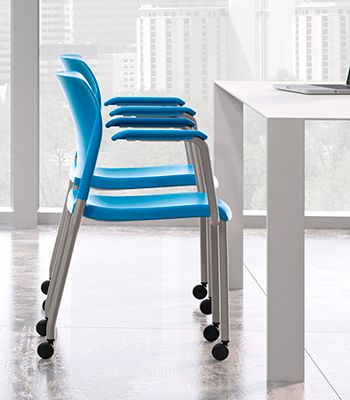 InFlex multipurpose chair, pacific shell
A Plastic Chair that Pops
Giancarlo Piretti fused design and engineering to create the flex-back disc system that follows the spine's natural curve. Available in 17 plastic colors - including a variety of matching frame colors for a hip monochromatic look - InFlex is a modern open office chair with flex appeal.
Giancarlo Piretti design

Side chair, 24" counter and 30" bar stools

Innovative disc system emulates the human spine

Plastic model stack 5 on the floor, 12 on the optional cart
Upholstered armless models stack 5 on the floor, 10 on the optional cart
Fully upholstered, upholstered seat or plastic
14 plastic colors
4 frame finishes
CAL 133 approved models
300 lb. weight capacity
Lifetime Warranty

1,000's of textiles ship in 2, 5 or 10 days

Additional Options
CHAIR

4 glide types (black, floor saver, plush carpet, swivel)
Casters
Ganging bracket
Stacking cart
STOOL
4 glide types (black, floor saver, plush carpet, swivel)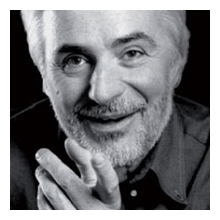 Giancarlo Piretti
Piretti's numerous patents and museum showings around the world reflect both his artistic passion and drive to innovate. His view that "art and design should be enjoyed by everybody, in everyday settings" fits SitOnIt Seating's vision for high-quality production and 2-10 day shipping. The result of this collaboration is InFlex, the elegant side chair with Piretti's signature flex-back support in 17 versatile colors. Our growing InFlex family now includes a task chair, task stool and cafe stool.
VIDEO
InFlex is a versatile collection of multipurpose plastic and upholstered side chairs/stools and task chairs/stools. *Images in video may not represent actual chair specs.