PRODUCT INFO
ReAlign Brochure

(3.9 MB)

ReAlign Price List

(527.4 KB)

ReAlign Mech Adjustments

(560.3 KB)

Environmental Data Sheets

(30.6 KB)

Project Spotlight: NPR

(770.2 KB)

ReAlign AutoCad 2D Files

(1.2 MB)

ReAlign AutoCad 3D Files

(1.3 MB)

ReAlign Revit Files

(11.9 MB)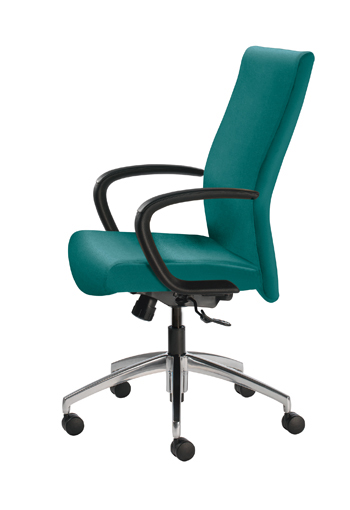 A Distinctive Profile
ReAlign's clean silhouette makes it a great fit for a sleek conference environment. The chair's dozens of comfort options - more than any other SitOnIt Seating task chair - make it easy to customize for all-day conferencing. Also available in a task stool.

Thin profile design

Ergonomic concave/convex back

Back height adjustment
CAL 133 approved models
300 lb. weight capacity, 350 lbs. on Heavy Duty 24/7 option
Lifetime Warranty

1,000's of textiles ship in 2, 5 or 10 days
Mechanisms
CHAIR

Choice of basic, swivel tilt, knee tilt, intensive, enhanced synchro, multi-function or Euro glide

Seat depth adjustment
STOOL
All stools come with basic mechanism
For instructional videos on mechanisms, see the Adjustments tab.
Materials
Thousands of textile choices
Ballistic nylon upholstery
Arms/Casters/Frame Finishes
5 arm styles include loop, height adjustable and height/width adjustable with pivot
High profile polished aluminum base