PRODUCT INFO
Glove Brochure

(2.7 MB)

Glove Price List

(548.9 KB)

Glove Mech Adjustments

(477.9 KB)

Environmental Data Sheets

(53.3 KB)

Collaboration Solutions Brochure

(3.3 MB)

Glove AutoCad 3D Files

(1.9 MB)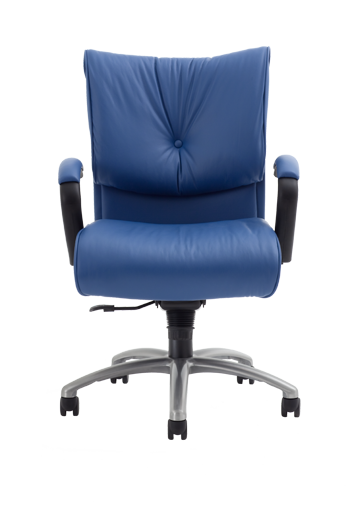 BUSINESS-CLASS EXECUTIVE
Glove is a luxurious leadership chair that combines pillow-top padding with classic tufted leather seating. Boasting an abundance of foam padding and folds of leather, Glove is the seat of comfort for the head of a boardroom conference table or the corner office.

Pillow top

Executive, conference and task

Midback or highback

Ergonomic one-piece shell (executive)

Optional button detail (executive)

Waterfall seat
CAL 133 approved models
250 lb. weight capacity; 350 lbs. on Heavy Duty 24/7 option

Lifetime Warranty

1,000's of textiles ship in 2, 5 or 10 days

Mechanisms
GLOVE ACTIVE:
Choice of swivel tilt, enhanced synchro or multi-function
Seat depth adjustment
GLOVE EXECUTIVE
Choice of swivel tilt or knee tilt
For instructional videos on mechanisms, see the Adjustments tab.
Materials
Thousands of textile choices
Ballistic nylon upholstery
Arms/Casters/Frame Finishes
GLOVE ACTIVE:
4 arm styles include loop, upholstered cap loop and height/width adjustable with pivot
Black or brushed aluminum base
GLOVE EXECUTIVE
2 arm styles: loop and upholstered cap loop
Black or brushed aluminum base
Additional Options
GLOVE ACTIVE
Heavy duty 24/7 option warranted to 350 lbs.
Highback or midback
GLOVE EXECUTIVE
Remove button
Highback or midback